Shadow of a Life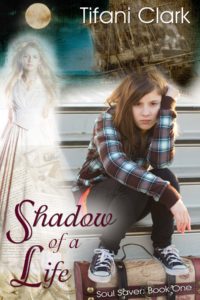 Jamie Peters plans to spend the summer before her junior year with her nose stuck in a book—not saving lost souls. Usually the girl that blends into the crowd, Jamie's world is turned upside down when a mysterious ghost begins to follow her.

But Sophia isn't just any ghost.

A hundred years earlier, Sophia's disappearance sparked a national unsolved mystery. Jamie knew the legends surrounding Sophia's disappearance, but never dreamed she'd find out what really happened . . . or that her family had something to do with Sophia's disappearance.

Determined to set Sophia free, Jamie blows the dust off her family's past and unearths clues to save Sophia's soul. She enlists the help of childhood friend—and secret crush—Peter Ashby as she sets off on a dangerous quest to find a missing map. Spending the night in a graveyard, crawling through a dilapidated barn, and staring down the barrel of a gun aren't enough to deter Jamie. But can she find the answers she needs before another ghost gets revenge on her and Sophia?
Haven Waiting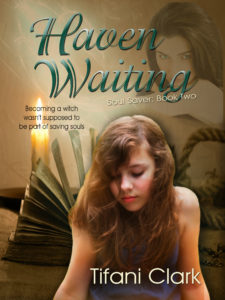 Fifteen-year-old Jamie Peters is a Soul Saver. She helps ghosts finish their business and move on. When a mysterious map comes into her possession, she knows a new adventure is waiting. With the help of her friends, Peter and Camille, she follows the map. Her friends hope to find treasure, but Jamie suspects there is more to the map than riches. She never imagined the map would lead her to Haven—and a book of
spells. 

Haven Mills was accused of practicing witchcraft during the Salem Witch Trials. Unlike the other women hung during the trials, Haven wasn't as innocent as she claimed to be. In one moment of weakness and desperation, she did something sinister—something that has been bringing evil to the world for centuries.

Jamie promises to help Haven, but the reality of what that promise entails comes back to haunt her as she fights not only for Haven's soul, but for her own as well.
On Liberty's Watch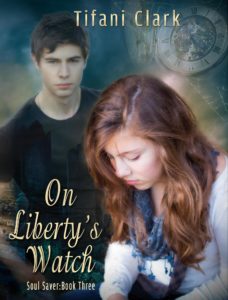 Jamie Peters wants to be a normal teen, but it's kind of hard while ghosts are clamoring for her attention. In need of a break from soul saving and a reconnection with her absentee mother, Jamie leaves her friends and father and moves to Boston for the summer.

Hopes of taking it easy are quickly dashed as Jamie is yanked into a twisted mystery. What starts out as a simple extrication case turns into a full-blown adrenaline rush as she becomes entangled in a web of espionage and secrets dating back to the founding fathers and the Revolutionary War.

And, as if she didn't already have enough to worry about, Jamie finds herself falling hard and fast for the boy next door. Is what she feels real or is it destined to be nothing more than a summer fling? And how does she explain the relationship to Peter, the boy she left behind?
All is Merri and Bright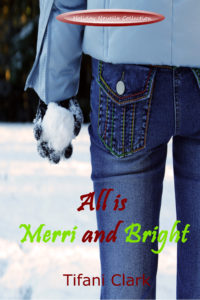 Merri Wilcox has finally achieved her greatest dream and opened her own hair salon. Life is bliss until Brighton Stansbury walks through her door. Growing up, Brighton was behind every bad thing that happened to Merri. She hasn't seen him since high school graduation and could have happily continued like that forever.
When a winter storm traps Merri and Brighton together, will the pair finally learn to get along, or will the Christmas holiday become their new war zone? 
A Little Bit of Luck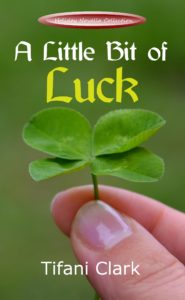 Bree Donovan's life revolves around good luck charms and superstitions. She blames her obsessions on her Irish heritage. When her best friend sets her up on a blind date with Landon Murray, an efficiency consultant, Bree's beliefs are challenged. 
Landon is convinced he can prove to Bree in one weekend that luck doesn't exist. She's convinced she can prove that it's real. As the weekend progresses, she experiences unexpected consequences of their challenge. She's falling for him, but he thinks of her as nothing more than a problem to fix.
Will Bree find happiness, or will her luck officially run out?
Losing Independence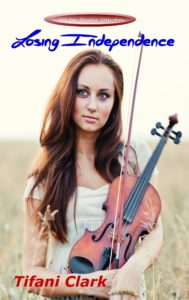 Five years ago, Lauren Walker ditched everything—and everyone—she knew and headed for Nashville with her bags packed and violin case in tow, ready to conquer her dreams. With the perfect boyfriend, a great roommate, and a job she's good at, she believes it's only a matter of time before her talents as a musician will finally be discovered and appreciated.
But, just as quickly as they begin, all the good things in her life come crashing down.
Out of options and money, Lauren returns to the small town in Utah where she grew up. Living with her parents and working at the same job she had in high school is hard enough on her ego, but seeing the successes of people she once considered good friends is even worse. Especially when one of those friends is her former best friend, Scott McAllister.
Will Lauren completely lose her independence and her mind, or will she find a way to manage rekindled feelings and still conquer her dreams?
One Night at Dornea Pines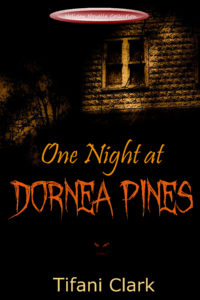 Samantha Alwood is on a path to success in the real estate world. With a passion for flipping houses, she jumps at the chance to put an offer on an old home the locals call Dornea Pines. Rumors claim it's haunted. But there's one thing standing in Samantha's way--Kyle Shipton. He's new to town and wants Dornea Pines just as much as she does.
In an effort to stop the bidding war, the reclusive homeowner devises a challenge: Whichever person stays in the home the longest wins the home and bragging rights.
Will Samantha be the last one standing, or will her heart get in the way?
A Heart Off Limits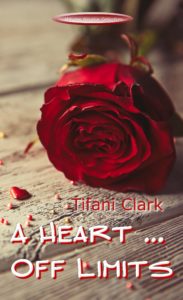 Rose Quinn has finally met the perfect guy, but there's a problem. He's already taken.
As the owner of a small floral shop, Rose meets new guys every day—guys shopping for romantic gifts for girlfriends and wives. Chris Packer is no exception. Twice a week he comes to Rose's Garden to buy one unique flower for his girlfriend, never duplicating. The more Rose gets to know Chris, the more she finds herself falling for his charms. Not wanting to be 'the other woman,' Rose tries to push Chris from her mind and searches for love elsewhere, even giving in to a blind date arranged by an employee.
Will Rose find love somewhere else, or will she win the heart that's currently off limits?